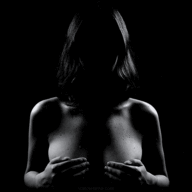 Feb 5, 2017
2
0
0
28
Twitter Username
Tumblr Username
MFC Username
Chaturbate Username
I'm about to buy a Dual Sim phone (Android) so I have 1 sim for personal use and 1 for this work. I know you can bind each app to a specific sim card but one thing stays unclear to me and I hope someone in here can answer this to me, out of experience:
Let's say I want to install Instagram. I assume I will get a popup asking what sim I want to use for this app or else pin/bind it to the right sim card in my phone settings (I don't have a personal/private Instagram so no double app-problems or anything like that). While downloading and installing from Google Play you'll get the permission pop-up and I bet Instagram wants permission to the contact list on your phone. So here comes the actual question: What contacts will the app actually get permission to, just to the sim card contacts I pinned the app to or also the second sim which is for personal use? Because that would mean my friends and family would get me as a recommendation to add on apps like Instagram while I'm on my work account etc.
So basically: Is a Dual sim phone really just as safe as 2 separate phones? I would love to hear your stories about using a dual sim phone for work and personal use.