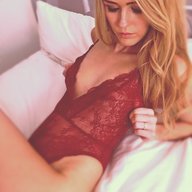 Nov 9, 2013
1,675
5,633
213
After being in the industry for many years. I never gave too much thought as to why men choose to buy porn. And I'm intrigued as to why.
I have some questions for you guys.
1. With a million of free porn out there. Why do you pay?
Better quality? Fulfils your needs better?
2.When you're buying porn what takes you from browsing to buying? Is it the gif or preview of the video, the description? The price?
3. What's more important to you when buying a porn video. Price or the fact it's soentbing you're really into?
4. Please arrange these in order of importance when buying porn.
Quality of video
Price
Fulfilling a desire/fetish specifically
Appearsnce of the model
Length of video
5. What's more important to you?
A: buying a video that fulfils your sexual desire regardless who is in the video.
B: buying a video from someone you are specifically into, regardless if it fulfils your sexual desires.
Thanks