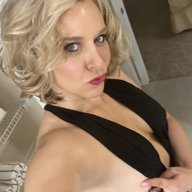 Jul 12, 2021
46
73
21
48
Twitter Username
I am in this lull waiting for my professional photos to come in any day now...to be able to finish my walls and broadcast. I've been approved on Streamate and Stripchat. In the meantime, I have been researching doing extra videos for money and some additional ways to earn. I will probably do this through ManyVids, but have a question:

So this afternoon I met up with a guy I know and we filmed a scene---I know that I would get him to sign a release for Manyvids, but then do I also need him to sign for Stripchat, and Only Fans. Is there one universal release that covers these for all sites or do they each require their own form?

Also, any extra suggestions of what I can do while I am waiting for my photos--should be any day now I hope. I mainly have been "researching" lighting and camera angles and bonding with my new fuck machine. Worth every penny even if I make nothing off it.

Thanks in advance!