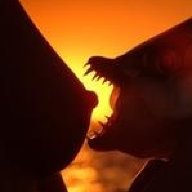 I did bad things, privileges revoked!
In the Dog House
Mar 26, 2010
8,806
7,460
793
Like a dumbass... it never dawned on me until a while ago that everybody has different tastes in what they considered as "sexy" legs.

My tastes run more towards the curvy, thicker, and muscularly toned. Leg dimples, thick thighs, and curvy calfs are also a major turn on for me, lol. Wish I knew where this little perversion of mine originated, but it's there.

Anyhow, here's where leg lovers can share or post images of what they consider "sexy" legs.