I've been watching the cam show for about a year now and find more and more models are often scamming user's money recently
(although the experiences are far less than everyone here)
I share two scams which I observed.
(1)
Model and studio will prepare two Lovense Lush. One is power-on and connect cam website and can react to your token and present vibration level on the screen. But model never put this one in vagina (In order to receive the vibration sound, it must be placed next to the computer and the camera). The other Lovense is turn off and put in model's body.
When cam website user tip model token, vibration level show on the screen. Then model
hear tip sound
and start moaning and shaking to pretend Lovense is vibrating.
In short, user tip another Lovense that isn't in the model's body at all. And the Lovense in the model's body is off or on standby.
(2)
Model and studio prepare two Lovense and they'll
cut
one of the Lovense. as the image shows.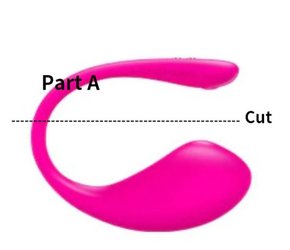 Then put part A into the vagina. The other complete Lovense is responsible for reacting tokens and showing vibration level on the screen.
...
...
One user tipped for 30s vibration. When the model squatted down, part A suddenly drop from her vagina. (The vibration timer is still counting down on the screen...)
Then model quickly grab the other complete Lovense (without any vibration sound) to rub her clit and say "Oh...thank you bb, love you" with moaning loudly......
This user who tipped total over 2000 tokens saw this scene, he stopped tipping any more tokens and left the room.
If you find other scams, welcome to share your experience and discuss. Thank you for reading .