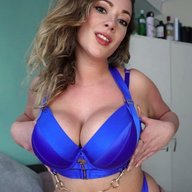 Nov 22, 2021
303
1
522
31
Twitter Username
MFC Username
Streamate Username
Since starting on Streamate recently, I've come across so many "sleep shows" where girls are lying "asleep" with their tip vibes in. This is totally new to me and a customer and I were discussing it trying to work out what it's about.

Is it really that big of a fetish? Or more just a way to make money literally in your sleep? Do they fake it or are they really sleeping? Is it really worth the money or does it do more damage to your site placement than good?

I'm not sure I could get myself to fall asleep knowing I'm being watched, let alone how self conscious I'd be about snoring or pulling an unattractive face haha but I'm interested to hear what people think about it?