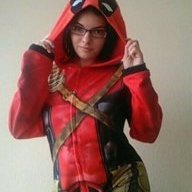 V.I.P. AmberLander
Inactive Cam Model
Jun 16, 2012
9,172
23,466
1,593
35
Twitter Username
Streamate Username
ManyVids URL
Super excited...my boyfriend and I had a long talk about "things" involving camming. Basically, we have been butting heads a lot for a while now (mostly due to camming). There were major misinterpretations about a lot of things. I love it we're all yin and yang again (and not just in a 69 way
). We've always been great together, and things feel so good now that everything is calm.
In other news…I'm going to be announcing our engagement soon! Squeee! God I didn't want to squee. I hate squees! But seriously after 7 years, I think I should at least squee a bit!
Mostly though, I want to ask you girls to seriously have a talk with your SO if you're having issues with camming or whatever. I wish we did a long time ago.