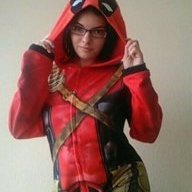 V.I.P. AmberLander
Inactive Cam Model
Jun 16, 2012
9,172
23,466
1,593
35
Twitter Username
Streamate Username
ManyVids URL
I searched up and down, but couldn't find it. Please forgive me if something of this nature has already been posted. I have seen girls in many rooms have terrible sound. Either they come off as too loud or too soft. Their music may down out their every word entirely. I know it's frustrating as a member to hop from room to room, have a model's sound basically attack your ears then you hit the mute button. You might actually want to know what she's saying, but gawd that sound!

I don't thing my sound has ever frequently been too loud, though I've had many that have told me they had to turn up the volume a lot. I always have music on, but only some seem to realize this since I keep my music low enough to where it doesn't drown out my voice (I'd prefer no music rather than shouting over it needless to say).

Point is, is there like a "best way to set up you sound stuff" method? There's no easy way to test this stuff out on the model's side of the camera, and unless a member tells us our sound is shit...well we have no clue. On a side note if anything technical is ever an issue in my room please let me know! I won't take offence!