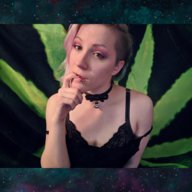 Dec 21, 2016
27
16
48
24
Twitter Username
Tumblr Username
MFC Username
Streamate Username
I really want to incorporate SPH and other forms of humiliation, degredation, and sissification as well as general domination, into my Cam services.

The only problem is I've never done it before. And I want to. I'm just so use to being Submissive, but I do have a sadistic and Dominant side, I've just never had the opportunity to really play with it.

And so I guess I'm trying to find information on what the best ways to practice are?
My bf isn't into that so he's not an option, and I don't want to do it on Cam right from the get go because I'm afraid I won't know what to say/how to say it in an effective way to up the chances of them wanting to see me again.