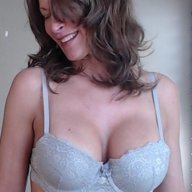 Mar 7, 2015
45
34
103
Twitter Username
MFC Username
Streamate Username
Chaturbate Username
ManyVids URL
Okay, this started in late July. Members coming in to my room asking for me to set up a 1 on 1 Gold Show with a 270-350 gold buy in for a 15 min gold show. "that way I'm the only one watching your Gold Show" is the reason when I ask.
At first it was from a member named, "annan" (I might add that this request comes from a member I've never seen/chatted or done a private for.)
Then I noticed in my messenger multiple messages (ALL from the name "annan") BUT all with different user ID # asking for the same type of Gold Show.
Now they come from other user names, same request, different ID # almost daily. I block them all because I suspect fraud. I'm wondering if other modes have had this happen?