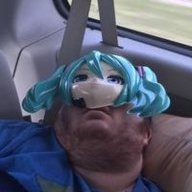 May 5, 2011
1,521
4,183
213
Tumblr Username
MFC Username
Cool article at MotherBoard about a cam model dealing with her screencap content and people trying to blackmail her.
Strangers Tried Blackmailing a Camgirl with Photos, So She's Selling the Photos

Being a camgirl isn't easy. There are a lot of hazards and risks associated with working as an online entertainer, and strangers online often try to exploit the intimate nature of camming for their own profit, according to Lindsay Dye, an artist,

photographer

, and camgirl. So when viewers started to steal her work, she decided to steal it back.

"There are people who record me every time I log on and subsequently sell those recordings and/or send them to me just to fuck with me," Dye told me via email, adding she has screengrabs from her cam sessions emailed to her daily, often from people trying to blackmail her by threatening to reveal her identity.

Dye told me she was frustrated by her work being stolen and distributed for free. A lot of the sets where she performs include pieces of art she's created—clothing, sculptures, or parts of past performance art sets—which only added to her frustration. So she decided to take the images people had snatched from her videos without permission and turn them into physical, glossy prints. Those prints are

now for sale

on her personal website, along with the art pieces that are featured in the images, as a way of reclaiming her work. It's part of an ongoing project Dye has titled

Buy Me Offline

.

"[I thought] 'I'm a nice person, I work really hard, I don't wanna be blackmailed,'" Dye said. "And all of my art is in these photos and recordings, what can I do to flip this and subvert everything?"

As a camgirl, Dye earns money through tips and customers paying for private shows or prerecorded videos. When people record or redistribute those videos and images elsewhere online for free, it puts a dent in her income, she said. This week, one individual posted the links to every video she currently had for sale in her chatroom, Dye said.

"I called [this project] my 'acceptance,' it takes away the potency of the recordings," Dye told me. "Once I accepted it, my live shows and art were activated again. I'm past being frustrated with being naked on the Internet. Instead I want the circularity of the project to work in my favor, by taking back what is mine and selling what the recorders can't: my physical artwork."

The images range in price from $10 for 8.5x11" glossies to $100 for 20x30" stretched canvas prints. The art pieces—which include items such as a kiddie pool, an inflatable yellow donkey, paintings, and plants—vary in price as well. The potted plant will cost you $40 while a faux marble stipper pole featured in one photo will set you back $200. Dye said she chose the prices based on a number of factors: how much time went into making the art, its significance, or how much she spent to purchase it originally, in some cases.

Dye told me she's already made a few sales, although she's mostly just been testing the waters so far by sending links to the project to trusted friends and family. But she said it's not about getting rich off of glossy prints of webcam screengrabs. It's about reclaiming the work she creates, whether it's a private performance for a paying customer or the painting hanging in the background while she performs.

"Since I'm selling my art through this cam model 'model', I'm prompted to cam more, for people to steal my image so I can be blackmailed and re-sell that image," Dye said. "I made a system for myself."

Dye will be performing as 'Cyberwendy' at the opening of Victor Roman's exhibit 'Defragment,' Rivington Design House, 52 Kenmare St.,New York, NY. November 19, 7-10pm.
More info at the source -
http://motherboard.vice.com/read/st...amgirl-with-photos-so-shes-selling-the-photos