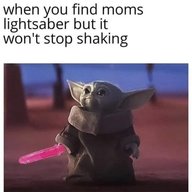 May 9, 2020
16
26
1
Streamate Username
Seen multiple things on weirdest stuff the models (is it preferable to say that? I wanted to say "ladies" but I know there are male/trans/non-binary cam models too. But just calling you all "the models" sounds weird to me..) have been asked to do/say, and the post about things that made you say WTF was a great read.
Couldn't find anything on the stuff people have offered to give/send/buy you though. Genuinely curious. Could be in exchange for something or just them falling madly in love (N E V E R happens

) and wanting to send you something.
If you grace this with a reply I'm looking forward to hearing the stories!