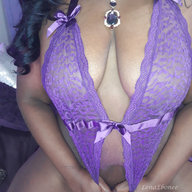 May 4, 2016
174
265
63
Twitter Username
MFC Username
Streamate Username
For those of you guys who are subscribed to OnlyFans, what are some things that bug the crap out of you that you see content creators on OF do? The reason I am asking is because I am in the process of starting and have been doing research from both sides. I have read several threads here and on other platforms from the content creator's perspective, but not so many from the subscribers perspective. To be the most successful in any new endeavor, I think it is important to research and speak with subscribers.
There is a group on a particular platform that reviews OF content creators. Personally, I think that a lot of their reviews are slanted because they feel the content creator should have a TON of content and
full length videos with no paywalls
if the subscriber already is already paying for a monthly subscription.... WTF? What experienced adult content creator would do that knowing full well how rampant piracy is?!?
In my research, I joined some groups on other platforms that I thought were promo groups for OF only to find out that they were actually trading OF content. I will not reveal the platform as I am not one to encourage piracy. If any content creators here want to know PM me.
However, this OF reviews group did have some valid gripes. Some of them were the following:
OF content creators that have way too many ads for other content creators, especially when there is more ads for others than the actual content creator's content.
Overpromising and underdelivering (for example)

promising content, specifically videos everyday and not posting content every day.
promoting having a 100+ videos, but then all the videos are mini clips that are at most a 15 sec-minute long.

More transparency about what the content creator offers for to potential subscribers.
Sending too many videos behind a paywall via DM.
Lack of engagement with subscribers.
Misleading/Deceptive verbiage in posts/DMs. For example promising nude pics behind a paywall that are not nudes.
Lack of transparency on pricing.
Posting same content on OF that they could have gotten from the content creator on IG.
Being sold the same exact content twice due to content creator either describing it as a different video or not being transparent in the description of the video.
Low subscriptions fees only to find that everything is behind a paywall.
Overly filtered/photoshopped content.
OF subscribers, I would love to hear from you first as far as this list is concerned plus any additional gripes that you may have. Not only will this help me as I am creating my own page, but it may help other OF content creators as well. OF content creators feel free to chime in. If it is one thing that I will definitely be doing is making sure that I'm 100% transparent in what I offer before potential subscribers even subscribe.