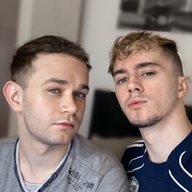 Sep 20, 2020
337
610
31
Twitter Username
Streamate Username
Chaturbate Username
After working 70+ hours per week on your platform, with hundreds of 5 star reviews.. generating $1000s per week consistently in the past..

We've dropped to a 4 Star rating, because of the cheap ass customers you are attracting with all the nudity and mass amounts of sex farm studios located in Colombia that is now plastered all over your platform.

We have a rate of 4.99/5.99 per minute to deter the toxic members, but somehow when I contacted support after a member had spent 1+ hour in a Private Show with us and left a 1 Star rating, you wouldn't remove it?

Today, we have received a 1 Star rating from a member who did really short shows (around $8) in total from 3 Privates and left 1 Star Rating yesterday.. I guess you won't remove that either?

Surely if you spend 1 hour with us means you absolutely hated every minute of it?

We have put my time and effort into reporting 100s of the disgusting Colombian models riddled with STDs and black teeth that are nude in free chat, and James has exclusively steamed on your platform for years (James).

Thanks a lot. Fuck you too!