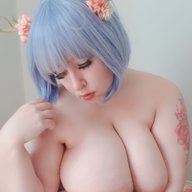 Oct 27, 2018
240
404
43
Twitter Username
MFC Username
Streamate Username
Chaturbate Username
So I've run into something that didnt bother me at first, but after a full week of it, its starting to tick me off and Im not sure what to do.

So I started streaming more on chaturbate this last week. The first day I came on after a while break, i picked up a new regular. They're pretty friendly, and like to chat with me a lot. To the point of writing long paragraphs of personal experiences in public chat.

Theyve dmed me on Twitter to "warn" me about people in my room that I should ban, as theyve seen them being obnoxious in the past. People I personally havent had any particular problems with. They say theyve helped moderate lots of other models rooms before (I've never set them as mod myself)

Heres the kicker. Theyve been in my room the whole past week every shift, for like 80-90% of the time I'm on. Theyve only tipped me once, like 40tk the first day I was back.

They get really excited when I do tip requests from other people.

I normally dont mind people who just like to chat, but they should also understand that I AM there for a purpose. I have a regular on MFC who is similar, but she tips me 10tks here and there to show her appreciation and will sometimes do more when I flash too. And I dont mind her at all!

I think I put up with it on a thought process of "maybe they will eventually tip for all this time I've put into them".

I know the obvious solition is to just ban but I honestly would feel bad because well, I've been enabling it for a week.

What would you do? Has it happened to you?