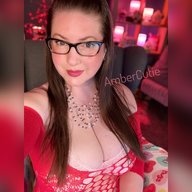 ACF Owner & Admin. (I don't work for CB.)
Staff member
Cam Model
Mar 1, 2010
23,774
104,913
0
Twitter Username
MFC Username
So this has been a hot topic today, and I am in the mindset that I think while I'm sure it was fun and playful, it shouldn't be a common thing. The problematic part was she asked a dude if he'd touch her boobies, he said NO, but she still flashed him her boobies.


Roles reversed, if a guy had done it, he'd be in legal trouble and likely marked a sex offender. Girl does it... people giggle and make jokes about "why would the guy say no?"

I hate how the double standard is so obviously at play here. What are your thoughts?