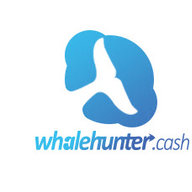 Apr 27, 2017
11
9
16
Twitter Username
Dear all,
It's my pleasure to announce that starting today we re-launched Ublur.media, the new payment tool powered by Skyprivate, available for models everywhere, that offers 85 % payout.
I am Joanne, the CEO of Unblur and I'm inviting you to join today and start selling anything you want, from pre-made videos and photo sets, to subscriptions to your Social Media accounts, panties, and clothes. Sky's the limit. We, at Unblur.media, value the effort and time that cam models have to spend in order to increase their revenue, so we made it our mission to develop technologies that help you make more money and be more independent.
Advantages of Unblur.media available today:
Not a marketplace - this means less hustle for you. You can direct your fan base to your store and just sell, sell, sell.
SESTA does not apply for Unblur.media - so no worries here. You can charge any customer, from all over the world.
Our payout rate is 85 % on any item you sell, no additional fees and our payouts methods are simple and widespread: Paxum, Bitcoin and Epayments (euro only).
No chargebacks - we cover all chargebacks.
Customers don't need accounts, they just insert their credit card data and the purchase is made.
To use our website is extremely simple: just create an account, add your items, share the items or the entire store and start selling. Payouts will be made twice a month, on the 1st and the 15th of every month and you can check your sales in real time.
Let me know your first impressions.
Contact me for more info or if you need support in signing up at
joanne@unblur.media
or via Skype at live:joanne.unblur.
Joanne
CEO unblur.media