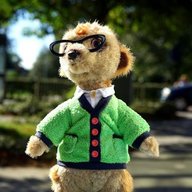 Nov 12, 2017
1,394
1,354
83
Twitter Username
Chaturbate Username
The title may sound stupid or weird to you but not to me. I had never experienced or been interested in the whole Mistress fetish, nor am I still but I do see a lot of guys love it and for different/specific reasons.

The reason I want to know about "rules/guides" for this is that I just saw one guy saying he had not cum for XX days and then this mistress told him to tip etc and he will surely cum soon. He then responded with he would love to but his other mistress does not allow him, she is making him edge.
Obviously I don't know how much he has tipped or how often he visits the other or this one but what is the general kind of rules for having a mistress? Is it "fine" to have multiple like this or can it depend on the mistress themselves, on what they personally wish to allow? Or is it based more not he viewer/tipper who has the Mistress fetish?

I am just wondering and wanting to have a better understanding in general. I try to understand things a bit more so I just know more.