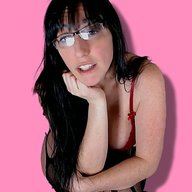 Dec 19, 2019
5,461
11,433
131
Twitter Username
Streamate Username
ManyVids URL
Clips4Sale URL
Ok, so I am sick with the flu (10th day not leaving my house straight), and beyond picky. I have access to a lot of these services tho, thru family etc sharing passwords, and from the fact I have a huge family. I think it's like crowdfunding. We all buy one service, but get like the max number of devices, and pay the highest price. Then we share passwords.
Been biggest into Hulu recently, and this show is GREAT! It is also available on prime, but not free yet (i.e. even with Prime subscription you still have to buy it, but only 9.99 a season). I don't see it on Netflix at all (in my area).
TRUST - with Donald Sutherland.
I think I already said, but Apple Tree Yard was GREAT! (also Hulu). I tried Chance, because I've always liked Hugh Laurie. But didn't get into that one at all. He didn't carry it for me.
Last edited: