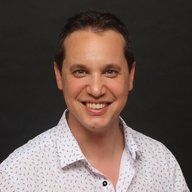 Nov 7, 2016
2,128
2,476
163
Twitter Username
Hi everyone, I'm working on a few freelance projects that relate to the Achilles hill of webcam sites, models, and affiliates alike. It's not TRAFFIC, but CONVERSIONS.
Lots of folks can bring traffic, lots of folks can buy traffic, there are traffic giants that will sell it to you, there are SEO agencies too. Conversions however, are the make it or break it factor of every online purchase, be it tokens, credits, or membership packages.
In order to address this, I decided to employ the straight forward approach I've learned in vanilla e-commerce, and that means start with the members, the customers.
Where did you first hear about the website you're a member in? Was it a social media post? Was it a banner? Was it a search on one of the engines? Was it a mobile? Was it a desktop? There's no need to disclose a link, or a specific website, I just wish to finally discuss this without patronizing with so called big data, extremely long words, that marketers often use in order to try and impress. I like talking to people, with people, but not at people, so your feedback is awesome, and truly appreciated

I'm not gathering data from this post, this is not a survey, I'm just getting the feel, and trying to become wiser.
P.S, I'm never going back to payment solutions ever again