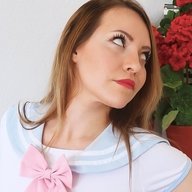 Jan 14, 2017
115
95
113
Twitter Username
MFC Username
Chaturbate Username
Hey, so I heard from word of mouth I can get paid for content of mine that was stolen and uploaded to XVids.

I have many videos under one person's XVids account, but I only show up for maybe 20 seconds at the end of each clip. Can I even ask for payment / transfer to my XVids model site or will they only have these videos removed? Some of these videos are as short as 1 minute long, meaning I'm in about 1/4 of the total footage of some videos. Most are probably about several minutes long, if length changes anything.

I have my list of links ready to go, just wondering what action would be best for me to take.

Thanks!