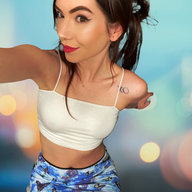 Aug 11, 2017
1,795
7,367
113
For the clip site and camsite members who purchase mostly solo female content, would seeing your favorite content creator or cam model make b/g content be a turn off? If so, would it be to the point where you would want to stop purchasing their solo content because it would break any sort of immersion for those solo vids? Or, would it be a turn on and something you would want to purchase? Or would you just not care either way?

Also, if it is something you'd be interested in purchasing, would you still purchase it if it was priced well above her solo content?

I'm probably totally overthinking this whole thing, so it would be nice to get some opinions on this.