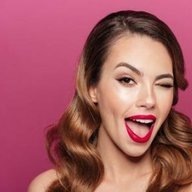 Jun 7, 2020
81
57
51
Twitter Username
Bringing the power of CB Cam Insights right into your broadcast with live token, viewer & follower updates + tipper history lookup!
Chaturbate broadcasters can now track their
income
and
viewer trends
right in their browser next to their Chaturbate chat panel. See tipper names and amount for each tip over time during your broadcast, see your top tippers and hashtags and tweet your top tippers after your broadcast is over right from your browser!
CB Cam Insights subscribers get additional features - a CB chat panel extension that shows you the number of broadcasts a viewer has attended so far and how much they tipped. With a click on their name, the complete tipper history is also show in the Chrome extension panel!
P.S. If you use and like the chrome extension, please leave a review!