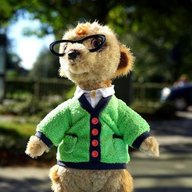 Nov 12, 2017
2,291
1
2,350
113
Twitter Username
Chaturbate Username
Today a model friend was streaming using Firefox browser. She usually uses Chrome but when she tested earlier, it ran bots, apps and everything faster.
When she actually started to stream though, she would have lots of problems:

- The page would stop showing new messages
- She could not scroll down the page
- She could not click on tabs or names
- Private shows would not start

She has everything up to date and she never ever had these issues in Chrome.
Is there any settings that may need to be adjusted in Firefox to make this not happen, or is it something happening to cause Firefox to use a lot of resources and then lag with processing so much info?

I know the obvious solution is to switch back to Chrome, but it'd be nice to know if it is something that can be fixed with a simple setting change, or if it's the browser itself and the user/model can't do anything to fix it.

Any input much appreciated - I personally never use Firefox, I only ever use Chrome.