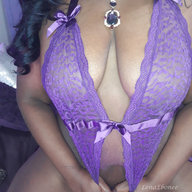 May 4, 2016
179
273
63
Twitter Username
MFC Username
Streamate Username
As some of you may know my old PC has been causing me all kinds of stress. I ordered a new computer (32GB DDR4, 512 GB SSD/1TB HD, AMD Ryzen...the works) last week that is coming in tomorrow. I also got a Logitech Brio that I'm looking forward to using soon with the computer. I still have my good ole Logitech C920 that I will probably be using for Streamate, since I don't think I can use a virtual cam there (correct me if I'm wrong). Depending on the streaming requirements for OF I will probably streaming there too.
My old computer isn't completely useless I just can't have multiple streams going with it. If I'm only streaming to one platform, I can still use it w/o having any issues... I'm going to buy a cooling fan for it too.

My question is it helpful or more productive to have 2 computers when camming or for post-production of content even? I'm always seeking ways to make use of what I have and just want to make sure there's something that I could be doing with the other computer that I'm not thinking of.