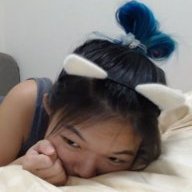 Oct 27, 2018
109
58
63
Chaturbate Username
hi All, I have noticed that here in the forum the popularity is pretty much divided between MFC and CB models
and less on the other platforms.
I myself have only experienced CB and never tried MFC before, so I come out with a question as I am sure many of you models know, as many of you were on both at some point in your cam life.
can some one list the fundamental differences between the two platforms (CB vs. MFC) ??
less on the Tech differences but more on the concept, business model, type of crowd, etc...
the question is mainly from a
Model/performer
prospective rather than a viewer / consumer prospective.
a very good fundamental difference example:
I was told by some model that used to be in MFC in the past, that the spirit of MFC in general is based more on Private and group shows income, while CB is more on public shows...
-----
Last edited: