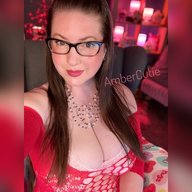 ACF Owner & Admin. (I don't work for CB.)
Staff member
Cam Model
Mar 1, 2010
30,313
9
125,025
0
Twitter Username
MFC Username
Creating threads or posting replies that include RL identifying information, whether it be about performers in the adult industry or members, is not permitted. Even in cases where the subject is disliked by the entire community (i.e. video cappers/tube site uploaders) it is not allowed here.

In situations where news articles are already available posting a person's information (for example. Bree Olsen's recent news posts) and their names are already widespread public knowledge, that should be fine, but will be reviewed on a case by case basis.

Be smart about what you post, here at ACF and anywhere on the Internet.