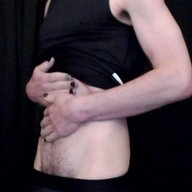 Jun 26, 2021
55
70
6
Twitter Username
Chaturbate Username
I read a couple threads about blocking other models in your room, especially if they are the same sex to minimize poaching. But, I've also been told that models visiting models is a good way to get your numbers/rank up and get noticed. Especially on Chaturbate. A couple models I've become friends with actually suggested this. In the short time I've been camming the majority of the time my room is populated by female models. I understand they are also working and aren't going to tip. And, I typically don't have a problem with this because of the two "rules" I stated above: they aren't the same sex as me and it boosts my rank. Also, I prefer to watch a female model while I'm working instead of porn.

However...

1. The majority of the models that come in to my room don't say hello or respond to public or private messages.
2. Some of the models leave my room within seconds of me going to their room.
2a. Some will even come back to my room after I leave their room only to leave again if I go back to their room.
3. Some of the models leave and return to my room constantly cluttering up the chat with "X has left the room" "X has entered the room"
4. A handful of models that are in my room kick me out of their room when I go to visit them. But, they insist on staying in my room.
5. A couple models stop by, say hello, chat and offer words of encouragement, and even kind of coach me. And, I can hang in their rooms. (I love these models!)

So... what are the unwritten rules and etiquette around this?