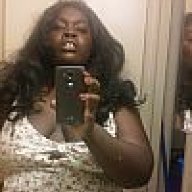 Aug 22, 2015
128
267
123
Twitter Username
MFC Username
Streamate Username
Chaturbate Username
Hello Ladies
I am very close to throwing my computer out of a window or burning it, because the damn thing keeps lagging. I am trying to work on Streamate and I have a Logitech C920.
There are people coming into my room and the moment that it happens, the damn thing starts lagging. I am at my wits end. I am going to pull my hair out if this damn thing lags again.
Can someone out there in internet land please recommend the best camera and computer for camming? I need a laptop that is at least under $250. I can't afford a fancy $1000 laptop, so please don't recommend that. I appreciate every recommendation but please don't recommend a $1000 computer, it just ain't in the cards right now.
I just need something good that runs well until I can get to a point where I can upgrade my equipment. The computer doesn't have to be new, it just needs to run well.
I could probably purchase a webcam in the next week or so. I was looking at this webcam to purchase:
Would that be a good webcam to cam up with?
I saw some webcams on amazon that were in the $200 to $250 range and I just can't afford that right now. I am really just doing all of this on the skin of my teeth.
I don't even have any sexy outfits. I am trying to cam in a damn Tank Top and shorts, my black ass looks ridiculous. I don't know why I thought that this would be a good idea. I really want to make camming work this time. I want to put in the effort but I just don't have the necessary equipment. The equipment that I do have is shit beyond shit. I just want to make money, that's all.
Thank you for coming to my Tedx Talk and I appreciate any suggestions that I am given.