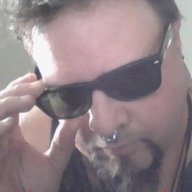 Dec 6, 2021
235
431
31
Twitter Username
Streamate Username
Chaturbate Username
This should be obvious.
However, I felt that I would share this experience to help others who may find themselves in the same position that I was in recently.
I had been friends with this person for twenty years, but we never lived together. There had also been some gaps in the times we hung out vs. keeping in touch by way of phone or chat. My friend had recently fallen on some hard times with health issues and living arrangements. Since we had always been friends it also seemed just as obvious to me that I should try to help out and without question said, "of course you can move in."
At first it was really good as there was a lot of nostalgia and sentimental feelings.
There were also plenty of warning signs: Snide remarks here, being overbearing there. At first I kept trying to rationalize it by saying that my friend had been through a lot and that some of this would pass in time.
Time did pass, however, and the snide remarks began to turn downright abusive and the overbearing became rude and overbearing.
Still, I kept trying to excuse it all in my head, and I kept holding out hope that my old friend would return.
It never happened. The mood swings became worse and it was walking on eggshells to try to pick out topics to talk about or explain things to this person that I never would have felt obliged to explain to anyone else.
Despite all of this, my "friend's" problems were always paramount and would have to be addressed before I could even begin some conversations. Taking my "friend" to doctor's appointments or to the store was expected and my time was consumed, devalued, and very under-compensated for.
At first what was an act of compassion and courtesy on my part (I thought after all this person had been through my needs could take the back seat) became something that was expected of me.
The thanks I should have received was often thrown back in my face. For example, when I got this person a kitten to try to brighten the mood, the love of the kitten was quickly replaced once the kitten started getting into things the way that kittens will and cramping this person's otherwise sedentary lifestyle. This person would refer to the kitten as "the little bastard" and I was blamed for giving it to my friend to begin with.
The more that I listened, I began to get that I wasn't the only person. My friend had a long list of people...everyone from former friends, family members, and parents who had done wrong by or in some way victimized my friend. It was always someone or someone else's fault, I was just the new person in line for grievances.
After nine months, I couldn't take it. There was a dark black cloud that followed me everywhere and anywhere I went. My friend began to live in my head 24/7 and was erasing my otherwise good mood and positive demeanor. It was so bad that it even began to affect my work, hence the reason that I hadn't been on cam in a while.
A couple of weeks ago, I found out what my legal rights were in such a situation and put my friend out. I explained my rights, and that a friend, family member, or parent could be called, or I would provide one last ride to the homeless shelter.
It was not easy, it was very hard to do this with someone that had been my friend for twenty years. It tore me up.
However, the person that I was now living with was no longer my friend. That person had been replaced by a narcissistic and toxic individual who even in the end accused me of stealing. (Something I have never and would never do).
My friend's brother was called and he along with the parents came to collect remaining belongings on Sunday.
Even though my friend's mother is elderly, and was helping move, my friend still criticized and argued with her every step of the way when something wasn't done just so.
My friend's brother explained to me that this person had alienated all other friends...hence the reason that only family and one of his friends was there and confirmed that no I didn't steal anything and had in fact short changed myself.
I post this in part as a way to let anyone here know why you haven't seen me in a while and also as a warning to anyone who may be going through this or a similar situation.
In many ways, I view it as a death. My friend no longer exists and whatever sickness, toxicity, and narcissism has replaced that person with a very negative, self centered, toxic and selfish person.
I had to walk away for my own mental health and well being.
I had no other choice.
Should you find yourself in a friendship, relationship, or situation like this in general, learn from my mistakes. The warning signs are there and they won't get better. It is hard and painful to walk away from someone that you care for, but you seriously have to weigh what you are getting out of it vs the very real and very harmful costs to you.
Never sell yourself short.
Stay strong.
As for myself, I am putting this chapter of my life behind me now. Picking up the pieces and moving on. Last night I had an extremely good night with camming and I will enjoy seeing my peeps and the good vibes, confidence, and positive fun feelings that they give me.