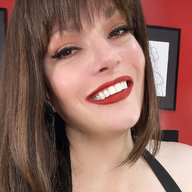 Oct 3, 2021
82
54
6
Twitter Username
Streamate Username
I try to greet everyone that comes into my room and ask them how they are doing.

So many guys say how horny they are and I respond with how horny is my favorite word and I could help them with that.

Typically they leave my room shortly after that.

What do you do to "entice" those men into taking you exclusive or private?

I have tried going into some rooms and watching but there seems to be some sort of lag and all of a sudden the model is in exclusive.