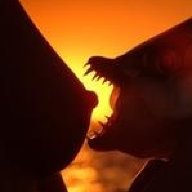 I did bad things, privileges revoked!
In the Dog House
Mar 26, 2010
8,489
7,019
793
So an ejection against Tampa Bay on Sept. 30 for making contact with an NFL official during an altercation caused Hicks to reflect, and avoiding suspension left him feeling fortunate.
Hicks, who played for the
New Orleans Saints
from 2012-15, was fined $33,425, and will be available to play Sunday for the Bears (3-1) against the Miami Dolphins (3-2).
"This was the first time I've been ejected from a game in my entire life, so for me it was very humbling," Hicks said. "The next time I'm in that situation it will give me a chance to react better.

"It's also a lesson to the guys on the team that you don't put your personal situation above the team's situation."