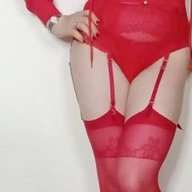 Feb 6, 2021
71
113
6
Twitter Username
For me, it is nice to be welcomed as a returning visitor, in the same way that I enjoy being known by name at my local coffee shop, and my order being remembered.
That's one of the tricks of sales and hospitality, forming a link with the customer, making them feel welcomed and remembering what they like. More likely to return to a welcoming environment.
The username 'notes' feature on CB is a really useful way of remembering someone's name, location, likes etc. and I'm appreciative when it is used.
I do wonder though if some don't enjoy being greeted because it acknowledges their presence in the room but they may have intended to lurk and not contribute.
I use this in a similar way, it does mean sitting at the screen and I sometimes explain this to guys in the room. Some think it's a great idea, some express concern. A couple of regulars closed their account, then opened another with same username - their notes and spending history were not on the new account. This threw me a little but I verified it is them.