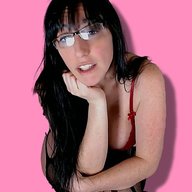 Dec 19, 2019
1,712
2,924
36
Twitter Username
Streamate Username
ManyVids URL
Clips4Sale URL
Well I'm just really amused but how everybody is trying to proof me wrong on one topic by mixing it with another one.

To explain it - I don't advocate studios at all. i would agree that financially speaking it's more interesting for an model that plan a long modeling career to work independently rather then in a studio.

However I'm a part time model that plan to stop the whole camthing after my diploma next year. I could invest to make my (rented) apartment more appealing for caming, buy professional light, heavily invest in a sexy wardrobe that I wont ever wear outside of work, sex toys, make up, various fetishes objects. And end with a ton of useless stuff that I'll have to trow away in one year.

So in this case having a prepaid solution makes sense.

Another important resource is time - I'm pretty sure that all of you made some beginner mistakes while you started. Just look at the number of threads "I'm a new model. and it doesn't work at all" on this forum.

So having a counselling that gives you a kickstart in a studio may worth it. If you remain for years in this studio, obviously the cost of this counselling will become way higher then the money that you saved at the start.

Finally there is social reasons that I've already wrote about - I started as an independent model, and I would have probably quit it if I didn't switched for a good studio at some point.

So I'm not advocating studios at all, but I'm not bothered by what they take from me in my current situation. But I'm bothered by the percentage taken by camsites, whether models are from studios or independant.
I will check back in on this later. I'm about to get my ass chewed out, for not having done my weeding and shit on this Goddamn Animal Crossing Island, where all of a sudden I'm like 60K bells in debt, for a one way flight, and a fricken tent. Lol. Seriously tho, my roommate is Lord of the Island, and he takes this extremely seriously.