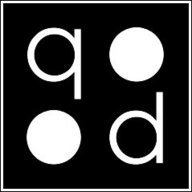 Feb 16, 2017
16
20
18
Twitter Username
Tumblr Username
Ok, well, posted this in General Chat earlier in the week without realizing there was a specific Video Games forum, so apologies in advance for the duplication if you've already seen this, but this is probably far more on topic here.
The Game Vibration Router (GVR) is a piece of free, open source software that allows you to take gamepad vibration commands from games and reroute them to sex toys. This means that any time the game would make a gamepad vibrate, it can also make your sex toy vibrate. This currently works with any vibrating toy that Buttplug supports, including brands like Lovense, WeVibe, Vibratissimo, Magic Motion, etc...
This means that you can either stream games, or play games with fan club/customers/etc, and the interaction in the game can cause your toy to vibrate. Just make sure to do so in a way that doesn't get you banned from either your camming network, your gaming network, or both. Usage of this over private systems such a skype, or in private rooms on cam service, as well as DEFINITELY using private rooms/parties on gaming services, is considered best practice for this.
I've worked with a cam model (RileyScarlett) on experimenting with using this software and Rocket League, and it seemed to go really well, though I'll let her talk about that experience more.
The youtube tutorial is at
I've also made another video showing how the software works with Rez Infinite:
There's a text based "choose-your-own-adventure" style tutorial for the software in general at
https://buttplug.world/tutorial
If you're interested in using the software and have questions not covered by the tutorial, feel free to ask here, or contact me on twitter at
https://twitter.com/qdot
, my DMs are open.