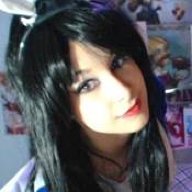 Dec 15, 2013
1,660
20,316
213
Twitter Username
MFC Username
ManyVids URL
If you buy from Humble Bundle when they have cool indie games for sale for whatever you want to pay, you may be familiar to some titles.
Indie games are games made from independent studios or people that just wanted to build a game with their ideas.
You may be familiar to some titles like:
Super Meat Boy
(incredible hard and addicting)
This game makes fun with popular games and count with help from character from other indie games, like Commander Video from Bit Trip Runner
LIMBO
may be one of the most amazing games i've ever had the pleasure to play. The dark atmosphere is great and the visual is deep. Just don;t play if you hate spiders.
The Binding of Isaac
, from Edmund, one of the creators of Super Meat Boy
My favorite game ever. You will rage quit, kill fetus and will be yelling around the house "FUCK YEAH I GOT CANCER"
Machinarium
is a point and click game with steampunk artwork by Amanita Design (they have such amazing movies with puppets

) and the puzzles are fun to solve. What I like the most about it is the artwork. Reminds of the movie Nine.
I could go and go further with thsi thread, with titles like
Amnesia
, for the ones who have balls to play it and
VVVVVV
for the pixel art pleasure, but the last one i trully recommend made me cry like a little girl (hehe) and is the best plot I've ever seen in a game. Really, the story is the best one i've ever seen in anything. Books, Movies, Games, Songs....nothing like:
To The Moon
is such an amazing game and worth every penny you ever spent in a game.
The soundtrack will give you deep thoughts and move with your heart.
PLAY TO THE MOON, GUYS. PLAY IT. IF YOU DON'T CRY PLAYING IT SEND ME PM AND I PAY YOUR GAME BACK.
Where to buy this games?
At Humble Bundle Store (keys available for steam, immediate download or origin)
https://www.humblebundle.com/store
or at Steam
http://store.steampowered.com/genre/Indie/
Now tell me about your favorite Indie Games