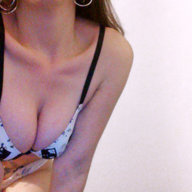 I did bad things, privileges revoked!
In the Dog House
Mar 22, 2019
12
0
1
Chaturbate Username
Hey everyone, question.

What do people do in situations where two people are involved in a 50/50 partnership? One person cams and is the model, and the other: shoots professional photo and video, creates and manges websites and social media (even some communication with fans, like an intern with a celebrity or something), does advertising and marketing of all kinds, handles the accounting, etc. What precautions, contracts, and other things should a person be aware of in this situation? Neither of us want to take avantage of the other or be taken advantage of at all, and that's not going to happen. However, money, contracts, and all of these things are super complicated and we'd like to know how to approach all of this before anything even has a chance to get complicated or end in frustration.

Any help would be great! Thanks!