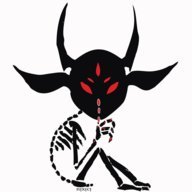 Dec 19, 2018
98
106
23
Chaturbate Username
Good evening ladies and gents,
I know the stories of members trying to become mods in a model's room. This one is the other way round. Two days ago I had a good time in a model's room on CB - I was enjoying the show so I started to tip some. Naturally, the show got better and I tipped more. When I hit 800 Tokens the model suddenly gave me admin rights in her room.
Actually, this put me off a little. Ist that strange? Thing is,
I don't want to mod, I want to enjoy the show
I don't want my username in red, I hide behind the lowest possible color ("Has purchased tokens") for a reason
I never want to be in any kind of spotlight
I would have preferred a PM from her or something.
So I just ignored it and kept tipping and having some fun. Still, the moment was spoiled. Afterwards, I asked myself the following questions
Was I being impolite for not playing my (unwanted) role of a mod
How am I going to tell her that I do not want that kind of attention
Am I ever going to visit her room again? Probably not.. IDK
Was the model being impolite/assertive by doing this without asking me?
She would have been a nice girl, I would have loved to give her more than the 2K, but now I feel somewhat pressured, pushed and put off. It feels as if I have wasted many tokens (not I have never done that before lol).
Am I being a sissy? Am I wrong all the way? Just behaving stupidly for not wanting public attention?
I would appreciate your valued thoughts on the matter.
an abundance of love
from
silentm0de.