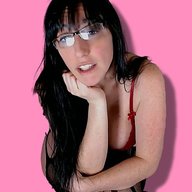 Dec 19, 2019
4,855
9,995
81
Twitter Username
Streamate Username
ManyVids URL
Clips4Sale URL
Let me say first I wasn't trying to pry into her business. Like I said I asked her about a BF a couple of times only because I don't think it's cool to be talking to someone GF that way. Maybe it's ok to you but not to me. Not saying you have to be single to be a cam model but you should be if you are going in the manner we do. That's just my opinion yes I'm aware. What bothers me is being lied to. If she really does have a BF and has told me no. I don't care about the phone call stuff and I don't keep asking. I'm not going to saying about it again to her, I just thought I would ask about it here that's all.
It's not your place to be policing other people and saying how others should or shouldn't live their lives, and what they should or shouldn't do. Especially in the context of a Patriarchal society where women only relatively recently (in the grand scope of things) even got to vote. If you aren't the type to be able to handle cam sites, then leave them. Don't cross that line and say what other's should, or should not be doing with their time,
their
lives, and
their
sexuality, time or bodies. It's gross. You are coming across as very creepy. If I were her and I cottoned on to this I would fucking ban you faster than you can blink. Very inappropriate for the context.
Quite simply, although you are used to a society where you have all the rights and advantage... in this context and situation you don't, and you are crossing a way inappropriate line. So suck it up like a big boy and deal with it.
Last edited: