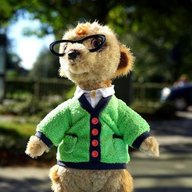 Nov 12, 2017
2,311
1
2,366
113
Twitter Username
Chaturbate Username
So, I am very curious. Some models will use the exact same name on all of the cam sites they work on. I can understand why firstly it may just be a name they really like. Secondly, it's your brand and identity.
But it has a negative (or multiple) problems too. I think one of the biggest ones is that you get the same user from Site A, also visiting you on Site B, Site C, etc.
And if they are a tipper then great they are helping you on one or multiple sites but many are the same demanding kind of guys who will demand and be rude across all the sites. Or quite frankly, they twig on that when you're in a pvt on Site A you may be showing it free on Site B or C, etc.


SO, what are everyone's opinions for using the same name everywhere?
This can also mean for Social Media, Snapchat, OnlyFans, everything.