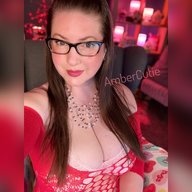 ACF Owner & Admin. (I don't work for CB.)
Staff member
Cam Model
Mar 1, 2010
25,852
111,482
0
Twitter Username
MFC Username
Ok, first off, I don't know why so many new girls feel the MFC profile is
so important
to the point where they freak out and search out people to pay to help them. The built in MFC profile editor is simple and easy to use, and you DON'T need some elaborate CSS design to set up your MFC profile. Just answer the questions in the "edit profile" section of your admin pages, or leave them blank if you don't want them to appear, and use the "customize profile" link in your admin pages to change the appearance as you desire. You don't HAVE to have a fancy designed profile to let your viewers know what you're all about. The most important aspect of your MFC career is being ON cam and entertaining, not so much what's on your profile...
BUT, if you do want something fancy for some reason, let this thread be the place that you ask questions and find help for it.
Attention all MFC profile editors!
Post a reply here if you have advice, services for hire, or helpful links for HTML and css design.
A few girls have gone to this site for basic help with HTML and CSS -
http://www.w3schools.com/
I am going to direct all new models to this thread for info since we see at least 1 per week popping up asking for desperate "HELP!" on their MFC profiles.
Take it away, folks!