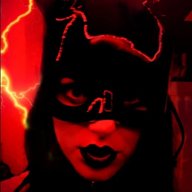 Nov 19, 2020
4
1
0
Streamate Username
Hi all.
Good to be here first of all, and for the past week I have been looking to several discussions on this forum.
Now I have one of my own.
Me and my partner we do camming on streamate as a couple, we registered like 2 week's ago, started doing some earnings..the issue is why we have such a lack of support from streamate ?
Still after 2 weeks they still dident verified our proof of address, we uploaded our Bill information, Bank statement and drivers licensce with the same address as the account.....
I mean we really want to have our "payout" trough wire transfer directly to our bank accounts, but we cannot change any option since our proof of address has not been yet verified.
We contacted streamate support for every document uploaded and they barely answer (after 2/3 days).For example after we uploaded all the documents as proof we now recived a new mail saying that is a new account and we
need to have some earnings first (we have 500$ ) what more earnings to they need ?seriously now...
So how does one need to properly verify their address ? What should we do ?
Also can someone explain to us if they used "Wire Transfer" How much does time and comission does it take to have the money transfered ?Do this option transferes directly into your bank account ?
Sorry for the bad grammar.
Thank you all and have a good day !