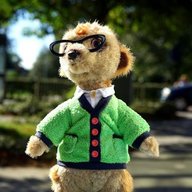 Nov 12, 2017
1,388
1,344
83
Twitter Username
Chaturbate Username
I have had a Pvt with this one model, and for me she is incredible. Fun, funny, amazing body and it was great BUT in both public AND our Pvt show, she does over the top fake moaning, regardless of what she is doing.. even if she is just stroking the dildo or whatever.
This really put me off and made it very difficult to enjoy as much as I should have (I still enjoyed her a lot).

I would love to take her again and again BUT I am unsure how (or if I should) to politely ask her not to do the fake moans, at least not to the extremity that she does. A bit of fake moaning isn't too bad at all, I am fine with that even if I know it's fake.
I understand why she does it, it seems like the guys watching her love it, but for me, it made it less enjoyable.

I don't think it's bad or unfair of me to want to ask her this, but is there a way, and how do I approach the situation to ask? I don't want to make her feel bad or anything else, nor do I wish to be rude or not understanding the "why".
(I don't want her to just have a dildo in her mouth the entire show - but even that didn't top her last time anyway lol). But really.. any input is greatly appreciated on this.