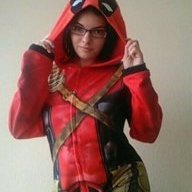 V.I.P. AmberLander
Inactive Cam Model
Jun 16, 2012
9,172
23,466
1,593
35
Twitter Username
Streamate Username
ManyVids URL
Thought this could be interesting, and a way for the camgirls to a) find out what sites they'd prefer to work b) the sites the members would like to go to c) Maybe come up ideas to email the sites and perhaps get things fixed.
MFC
Pros
Models get a large percentage
The intricate profiles
Cons
Camscore (I don't think I need to explain why this is more than one type of con)
Males aren't allowed too work on the site
The constant crashes/glitches/updates that fuck everything up
Two forms of free chat (seriously why are there BOTH guests and basics?!)
No split schedule unless you want to make an image (this won't covert the models time to the members though)
Changes go through fairly quickly
Newsfeed
Neutral
Social (some girls and members like to be social some don't)
Lounge (I can't decide here, because if we took the lounge away from the trolls they would come into girls room. My eyes start bleeding after looking at their comments for a bit, and I've gotten good members who've watched me first from there. Sometimes when it's slow I pretend at least some people could be watching from the lounge, and will tip later)
SM (I just started on this site, so please correct my comments as needed)
Pros
It stays on average busier for me and most girls that I've seen on SM
No camscore
Split schedules if the model wants it
Get to name the price for private and exclusive
Only takes one member to go private (same as group for people used to MFC)
Better advertisement
Cons
Less of a percentage goes to the model (however the model seems to get as much as MFC if the member goes to see her through camodels.com)
Hard to find girls with geo-restrictions (I had to remove geo-restrictions to have more than 2 people in my room)
I've had a lot of problems navigating this site, and a few of my MFC regs said the same...though most of us are new there.
Any changes take forever
Neutral
Nonsocial (I am genuinely surprised when people come into my room for the first time, and try having conversation there. Most of the time I talk to myself on cam, since they can't see the other comments anyway...I like to quote one character's lines from movies until people notice

)
More may be added later from me, but I think that's a good start.