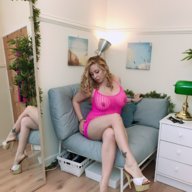 Mar 2, 2016
49
18
43
Twitter Username
MFC Username
Streamate Username
Chaturbate Username
ManyVids URL
Hello !
I have been looking around and trying to find out what kind of model release should I ask the girl I plan to shoot some photos and gg videos to use them on mfc ( there is easy, we're both registered models there ) but also on my manyvids account and modelcentro site. Regarding the last 2 I noticed when you try to upload a video on manyvids it says you should have a 2257 release ready in case they ask for it ( meaning they might or they might not ) and modelcentro actually want you to create a whole profile for that model . with a template for a 2257 release form that involves the other model to provide a photocopy of her id that's signed by her in blue ink. I live in the UK. Not really sure if that's realistic to ask ( the other model is british ) .
how do you girls usually do it ??
what kind of model release do you use ? can I have the template please ?
Thank you !