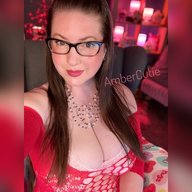 ACF Owner & Admin. (I don't work for CB.)
Staff member
Cam Model
Mar 1, 2010
30,313
9
125,025
0
Twitter Username
MFC Username
Dearest ACF'ers...
If you click the

button on a post to report it for anything, whether it be a personal attack troll post, or spammilicious spam, or anything else that you're going to request to be edited or deleted, I need your assistance: don't reply to it. Just ignore it.
You've got 2 options if you come across something that needs to be removed. Either report it and ignore it, or reply to it and "defend" against it (which usually incites multiple other members to reply to it as well) and acknowledge that the post will likely NOT be removed. You can't do both, as it creates this clusterfuck of posts that need to be edited and/or deleted as a result. Also, it's appreciated if you don't go to other threads and reference it as well, as it gets very confusing once I take care of the original issue.
1. Report and ignore
or
2. Reply and get defensive
So please choose your path wisely.
Last edited: