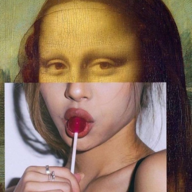 Jul 26, 2020
27
26
1
20
Twitter Username
Tumblr Username
MFC Username
Hello guys! I'm a model on MFC but in some days it's really hard for me to make any money. Usually when I don't make any token I log off after 1:30-2 hours because I'm scared that my vamscore will drop a lot. I have a lot of free time because of COVID and I would love to cam more but caming at other hours that I used to on mfc doesn't work for me and my room. Lately I've been thinking to try another cam site in my free time and I want to give Streamate a shot.
Now my question is, What advices would you give to a newbie on Streamate? I never tried a premium cam site before. I know the main rules of the site, but I would love to hear more from models and members.
Thank you and have a lovely sunday!