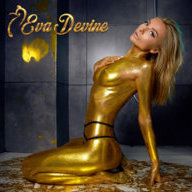 Apr 13, 2017
1
0
0
Twitter Username
Hello, kind readers. I'm a noob around here, but I've been in this industry for almost 2 years. You know how it goes, you have good days and bad days or even periods.
For me is really important to have a good example, especially in the bad days, a real source of motivation. In this spirit, I want to talk to you about a friend and colleague of mine, Daphny Meyer, a little lady with an incredible ambition and determination.
Daphny just became top earner on LiveJasmin and we all know that takes a lot from a model.
You can find more about this wonderful woman right
here
.