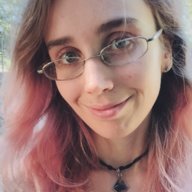 Jun 28, 2016
57
76
103
Twitter Username
Tumblr Username
Chaturbate Username
Hello!

I have shot pictures causally with a friend before, but never really worked with another model before! I feel very open and comfortable doing so, but I wanted to get some advice on what's the best etiquette for some things, and what to expect. I guess I'm mainly unsure about the content that would be shot- do we shoot and then just edit what we have separately and post? I feel like I know what to expect but also don't! So I'm open to any advice or experiences anyone is willing to share.

Here are some things we've already discussed:

-Testing (STI/STD and COVID)
-Transportation and lodging
-Limits

Huge thanks in advance for any advice anyone has to share! I really appreciate any insight.