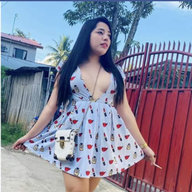 Mar 28, 2022
3
0
0
Chaturbate Username
Good Day
@punker barbie
,
Greetings!
I have new account in chaturbate and my username is Sexy_Carlly. I am a new aspirant model hoping to stream in chaturbate flatform.
I already submitted my legal documents to verify my account. However, My account got banned as soon as I submit my documents. I really do not know what is the problem, why my account got banned. In fact all of my documents are new, And I just get my passport I.d on (march 28, 2022).
I hope that you can help me with my problem
@punker barbie
, and enlighten me for what is going on so that i could assess all of the needs for me to get verified. I really want to stream in chaturbate, and chaturbate is my last resort of job in times of this pandemic. knowing that chaturbate is a great site and open to all new aspirants model.
I see myself to stream in chaturbate and contribute more from chaturbate, and to be part of the growth of chaturbate.
Lastly, I already chat the support, however i haven't yet get any reply from them.
Thank you and Godbless! I hope that I can go on cam very soon. Once again Thank you!
@punker barbie
Username: Sexy_Carlly
Ticket number : 19361916